15 x 10m (3v3)
A popular size for locations with limited space, suitable for mobile events.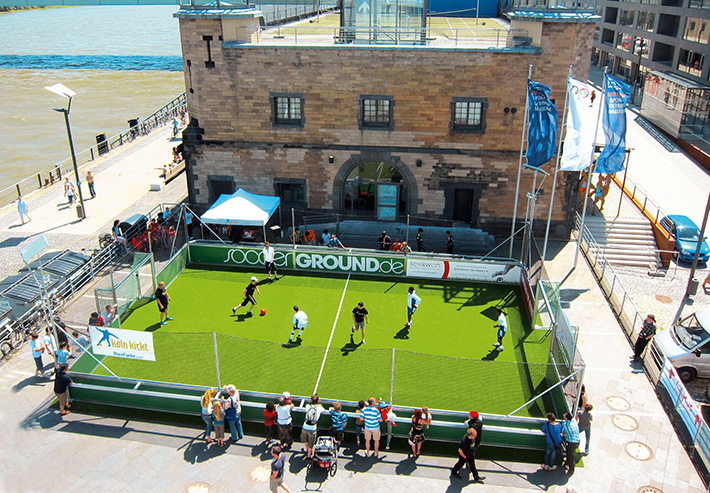 20 x 13m (4v4)
The official dimensions for our DFB Mini Soccer Pitches, built over 1000 times in Germany.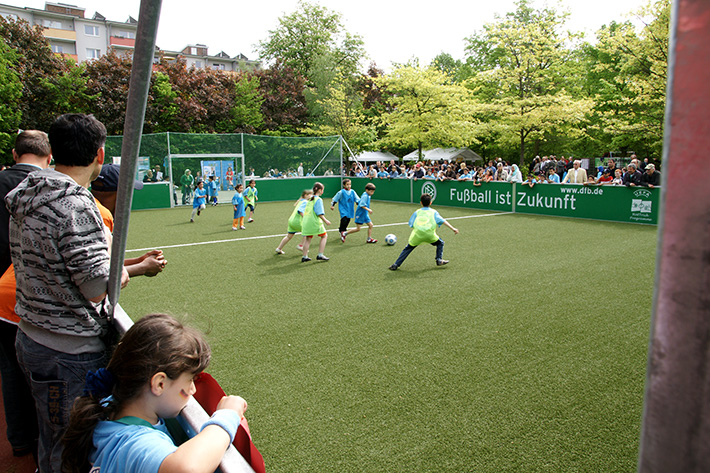 22 x 16m (4v4)
The Homeless World Cup is regularly staged on pitches of this size, for example. These dimensions are ideal for mobile events.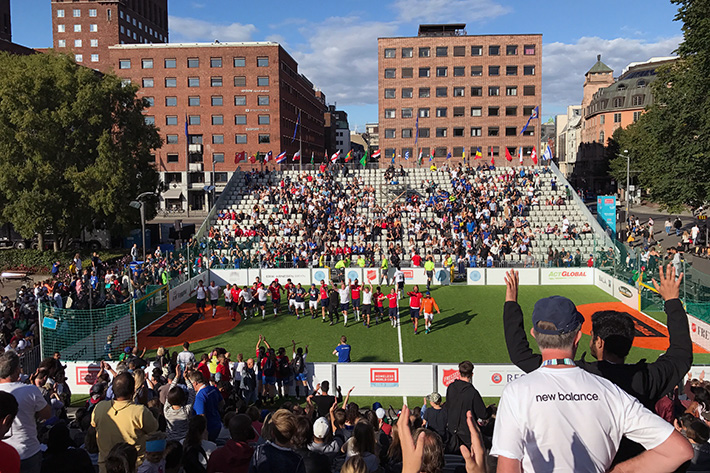 24 x 15m (4v4)
This size is particularly popular in Denmark. The Kollegabold sports arenas of the Dansk Firmaidraets Forbund (Danish Company Sports Association) were built to these dimensions, for example.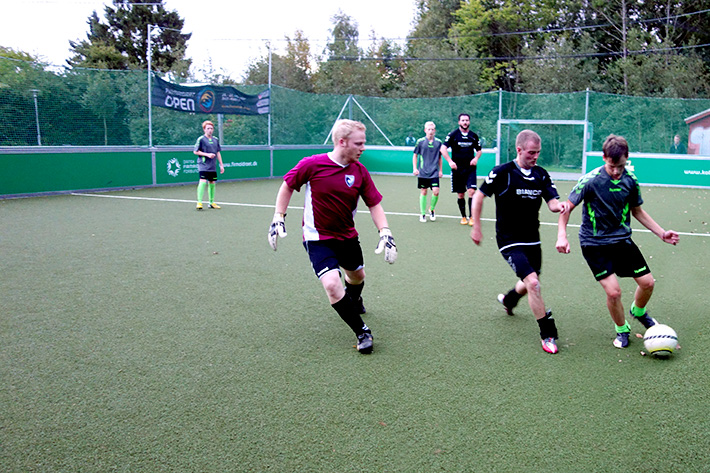 30 x 15m (5v5)
Very good size for 5-a-side football.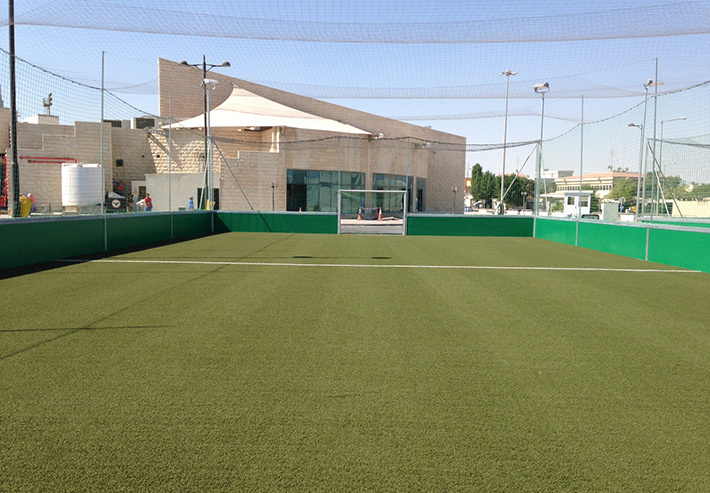 30 x 20m (5v5)
Especially popular in England for 5-a-side football.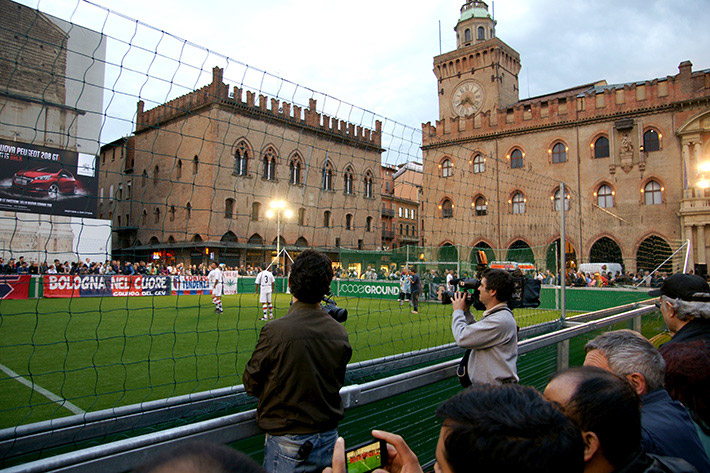 40 x 20m (6v6/7v7)
The perfect size to play 6v6 or 7v7.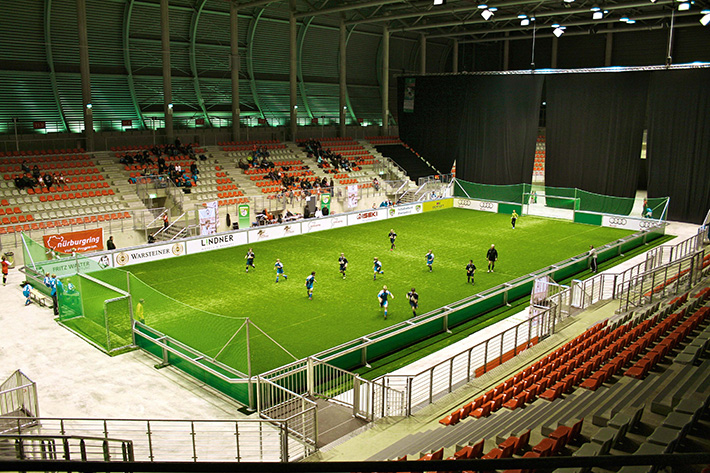 All other pitch dimensions are available on request.