Many Pro clubs and Federations are installing a Mini-PItch in front of their stadiums to offer Fans some action ahead of the Matches.
MLS Club Real Salt Lake for instance installed this Mini-Pitch right in front of Rio Tinto Stadium offering fans and families short matches to be played ahead of the Games.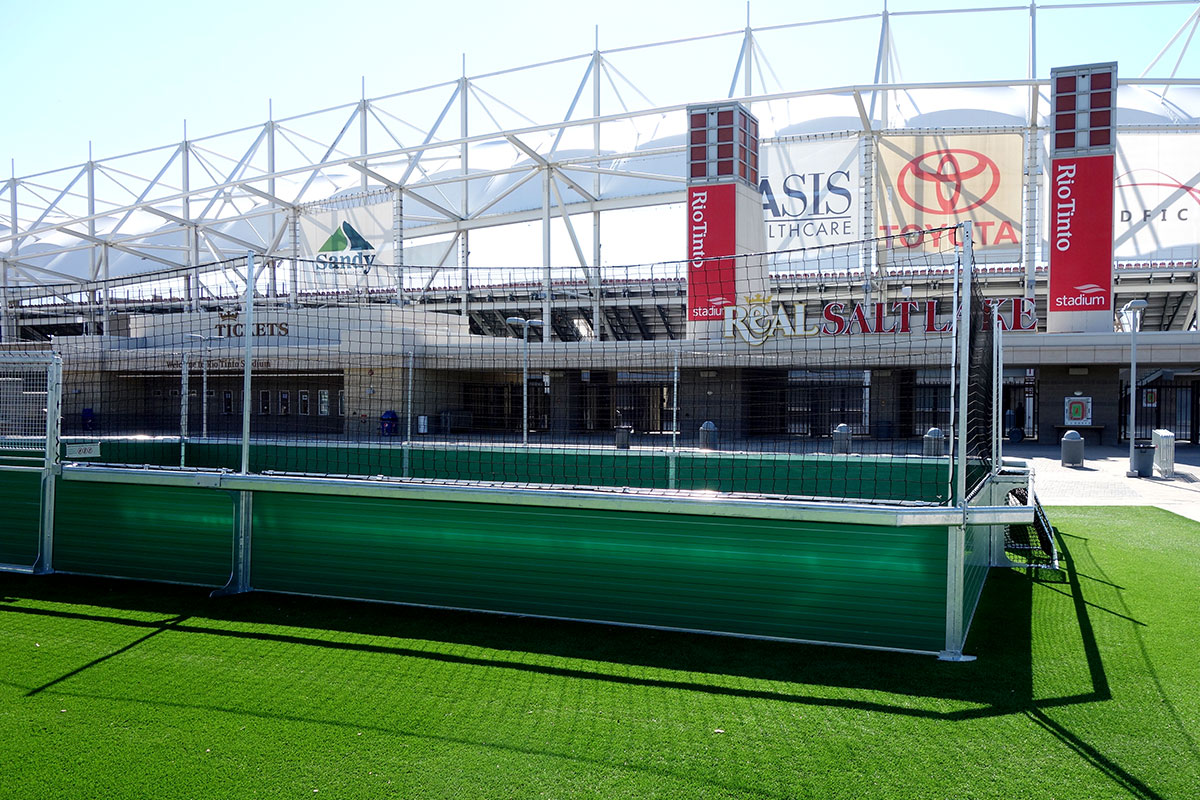 Mini-Pitch installed in front of MLS Club Real Salt Lake's Rio Tinto Stadium
Bundesliga Club Borussia Mönchengladbach installed this SoccerGround Classic Mini-Pitch in their Borussia Park which is also used for training sessions for the Borussia Fohlen during the week.

The boards at each end of the pitch bear eye-catching UV-resistant banners emblazoned with advertising for the Santander Bank sponsor and the Borussia diamond.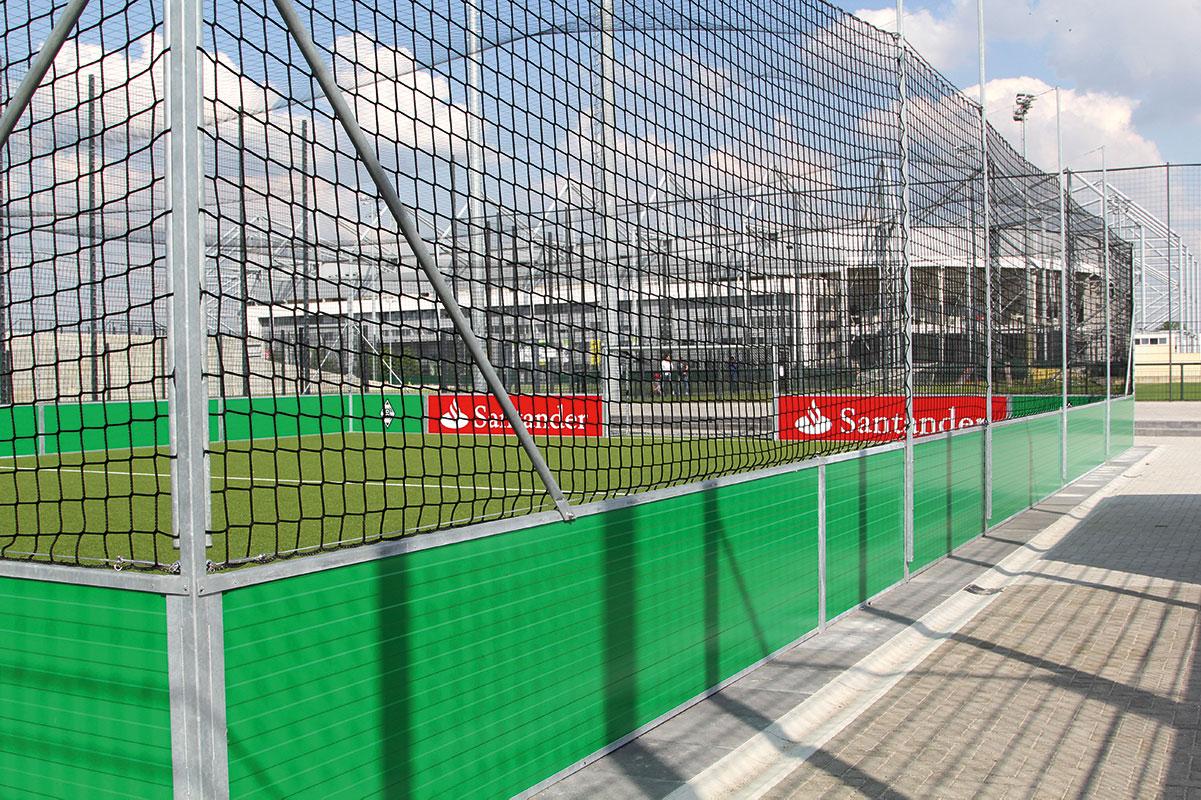 Mini-Pitch installed for Bundesliga Club Borussia Mönchengladbach at Borussia Park
When the UEFA held their Europa League Final in Torino they decided to install 2 Mini-Pitches on the Piazza San Carlo at the city center of Torino to have - amongst other activities on the Soccer Courts - a special tournament that couldn't be more inclusive.
The Turin's Ferrante Aporti juvenile detention centre hosted a mini-tournament linked with the UEFA grassroots activities, as the FIGC seeks to engage young detainees, using soccer as an educational tool. They played under the banner 'nessuno escluso!' (nobody excluded!).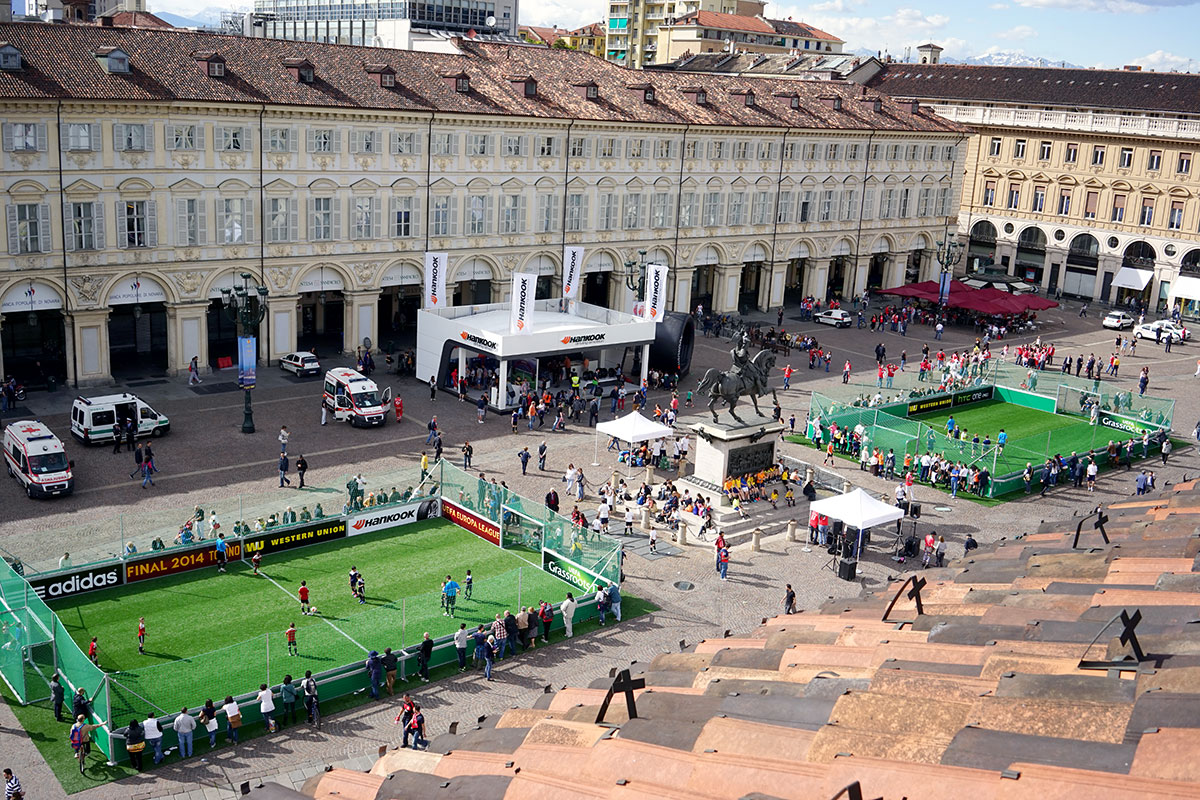 Two Mini-Pitches installed on Piazza San Carlo, Torino, Italy on the weekend the UEFA Europa Leage Final was held at the Stadio Olimpico Grande Torino